Wanna be a cool cat?
I have this little side project that has to do with my obsession with cats... Cat shirts with random designs, I do it for fun and for other crazy cat people like me.. Check it out! http://www.meowteez.com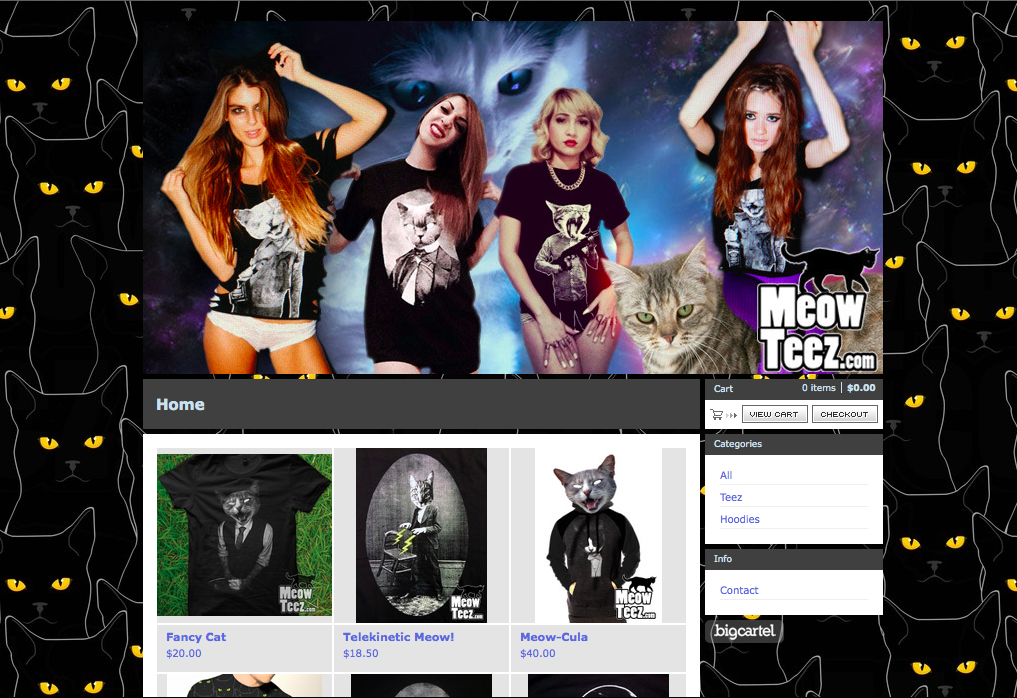 New Item Added!
I added a new item to my merch store, its a limited edition shirt that will not be reproduced again! Check it out http://deadgartattoos.bigcartel.com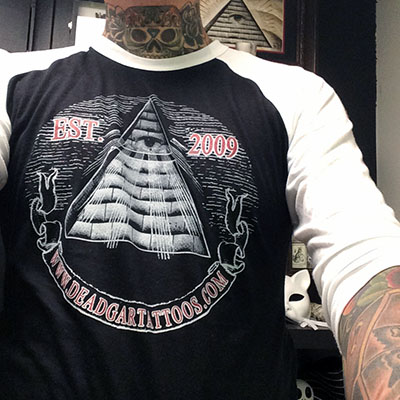 Merch!!
I've put some more stuff up on the Merch Store and more still will continue to be added. Every order comes with a button and sticker!!! Check out the merch store HERE
Los Angeles
I will be Tattooing at Brass Anchor Tattoo in Los Angeles 23rd & 25th
I have Very Few spots open.... Email me Edgar@DeadgarTattoos.com
Brass Anchor Tattoo
22913 Ventura Blvd
Woodland Hills, CA 91364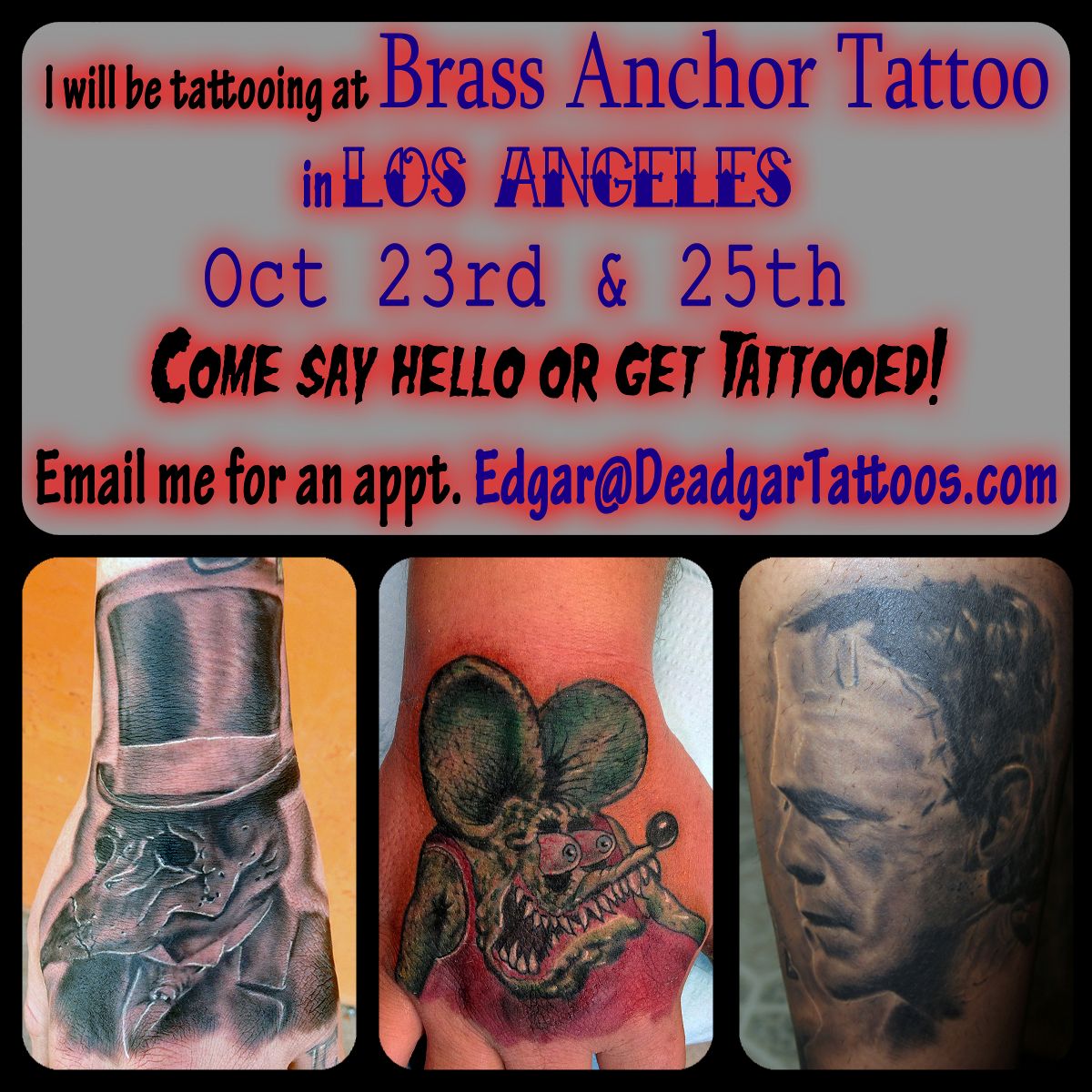 Salt Lake City!!
I will be Tattooing at Major Street Tattoo in Salt Lake City Oct 17rd & 21st
I still have some spots open, If you would like to get tattooed email me Edgar@DeadgarTattoos.com
Major Street Tattoo
1489 S. Major St
Salt Lake City, Utah 84115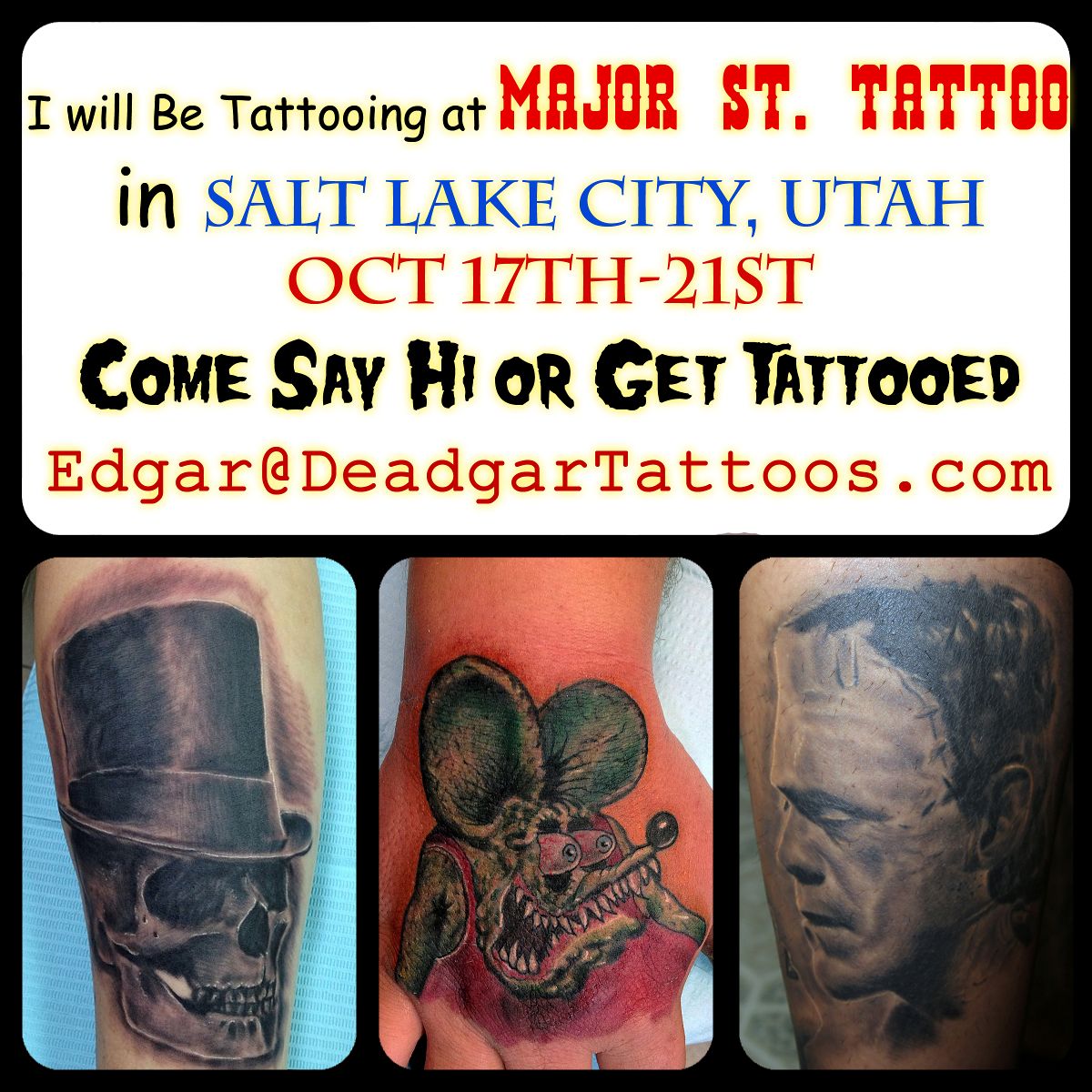 Inked Mag Vans Shoes!
I am very Excited to see a pair of Custom Vans that I made on Inked Magazine's Spend Sections. I have been receieving many emails about them, they are already sold and are custom one of a kind shoes. I do take custom orders for shoes and only make them ONE OF A KIND. I do not replicate designs but I can do something similar. I am still taking orders for custom shoes, Please email me for a quote Edgar@DeadgarTattoos.com. These are all done with Markers not Air Brush. If you would like to see more pairs of shoes that I have done Click on the link http://www.deadgartattoos.com/art_galleries/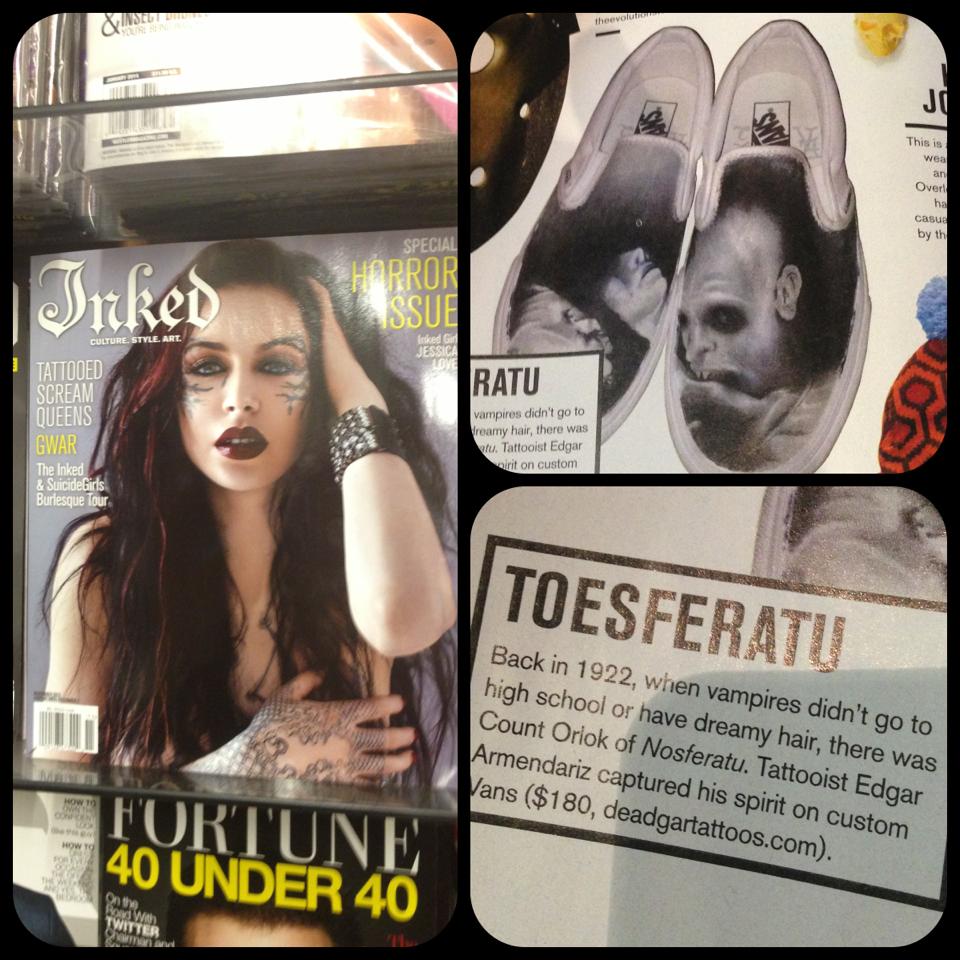 Viva Las Vegas!!
I will be Guest Spotting at Classic Tattoo in Las Vegas September 25th-28th! Come by and say hello or if you would like to set up an appointment please email me! Edgar@DeadgarTattoos.com

Classic Tattoo
4845 S Fort Apache Rd
Las Vegas, NV 89147
Gulf Coast Classic Tattoo Convention!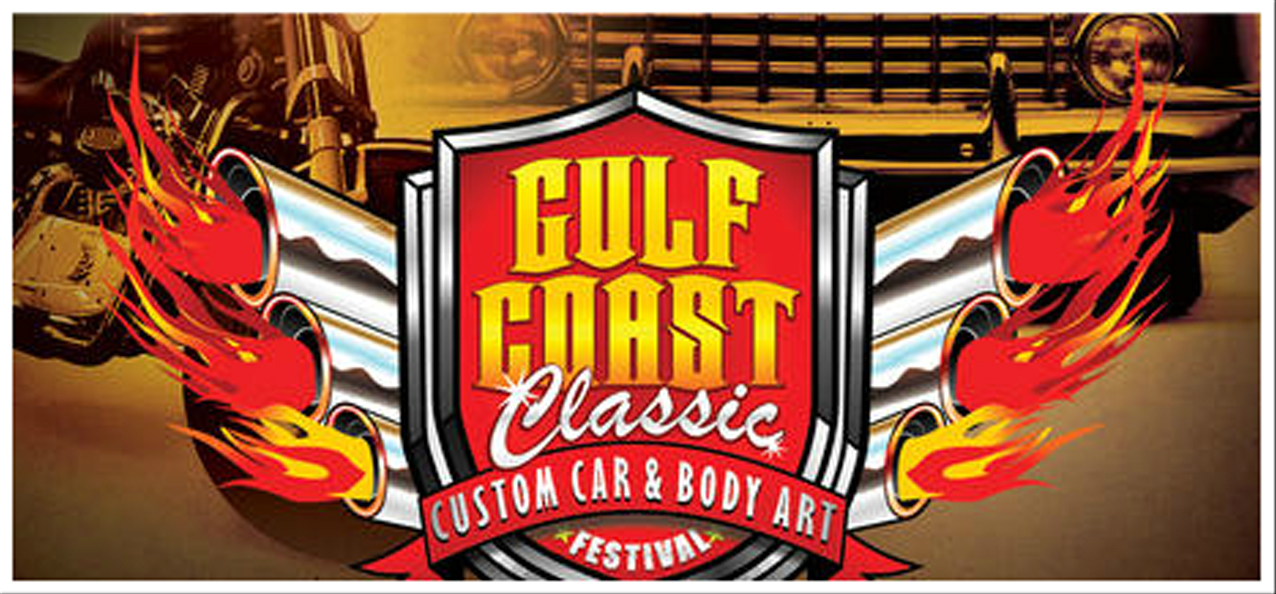 I will be tattooing at the Gulf Coast Classic Custom Car & Body Art in Houston Texas September 20-22 2013. To get an appt simply e-mail me! Edgar@DeadgarTattoos.com or Message me on Facebook.com/DeadgarTa2.

instaGram: @DeadgarTa2
I've never been to Houston Texas so I look forward to it!!
Friday 3:00-10:00 P.M.
Saturday 10:00-10:00 P.M.
Sunday 10:00 - 8:00P.M.
http://www.gcclassic.com/
Sam Houston Race Park
7575 N Sam Houston Parkway W
Houston, TX 77064
Car and truck show
Bike show and
Tattoo Expo
Pin-up contest
Sexy Ink Contest
Live Bands
Musink!
I will be tattooing at the Musink Convention in Orange County California March 8th-10th! If you would like to get tattooed by me please email me Edgar@deadgartattoos.com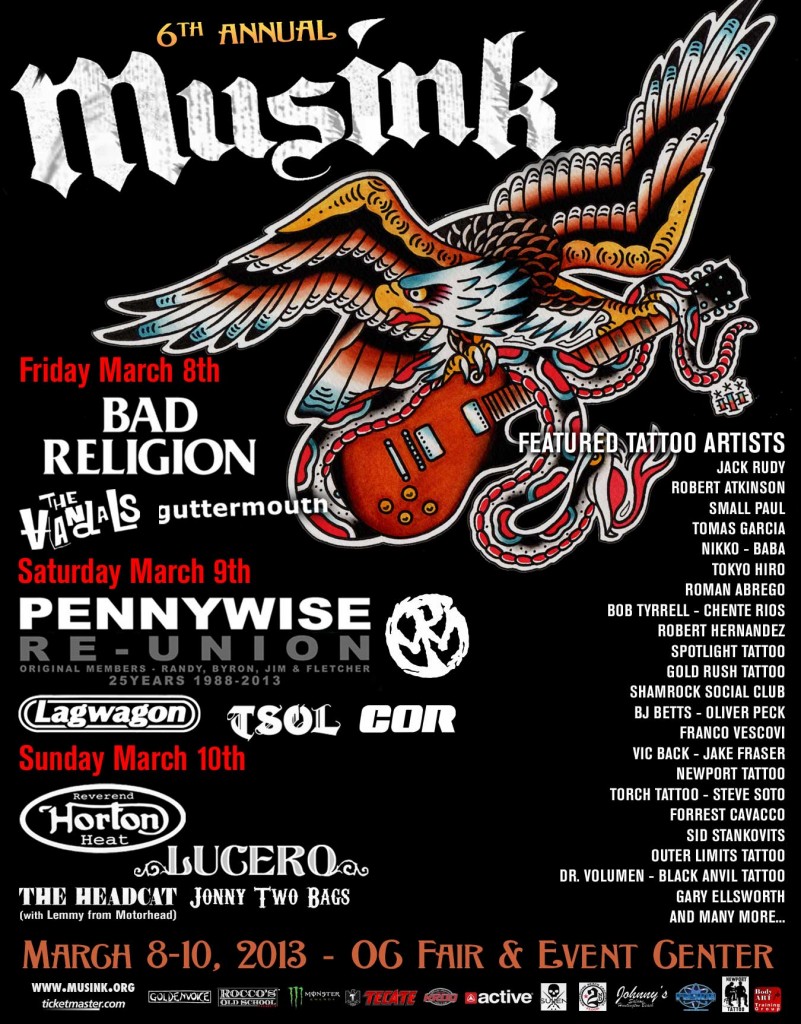 Instagram!
Most of my work in progress like painting, tattooing, and sometimes just some random stuff is frequently posted on my instagram. If you want to keep updated follow me on instagram! DeadgarTa2

Check it out here!


Thanks!

-Deadgar
Coming Along...
The new website is finally coming together! I've been compiling photos for the site every chance I get. Visit often to check out new tattoo/artwork, custom machines, events and other side projects that I will be starting. Thanks for visiting! Feel free to follow me on instagram @deadgarta2 ! If you want to get tattooed by me or have any questions simply send me a messge HERE and I will get back to you ASAP!

Thanks again!
-Edgar Armendariz


DeadgarTattoos.com is LIVE!
TattooNOW is proud to have developed and be hosting DeadgarTattoos.com! Please bare with us as we iron out all the bugs and get the website operating perfectly! Thanks for looking!